How to be Removed from the Sex Offender Registry in California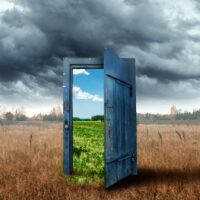 Last year, California modified its sex offender registration laws, with the new law taking effect at the start of 2021. Many offenders will now face registration for ten or twenty years rather than lifetime registration. In fact, criminal justice scholars and officials estimate that 90 percent of California sex offenders will no longer have to register for life under the revised law. If you have been placed on California's sex offender registry, you have several options for having your name removed once you have completed your sentence and the requisite amount of time has passed. Reach out to a knowledgeable Rancho Cucamonga criminal defense lawyer if you have questions about your registration or for help fighting or removing your registry status.
Removal Under New Sex Offender Registration Law
Under the new law, sex offenders will be able to petition for removal from the registry once a certain amount of time has passed, depending on the tier of the crime. Tier 1 offenders (those convicted of misdemeanor and nonviolent felonies) can seek removal after 10 years on the registry. Tier 2 offenders (those convicted of mid-level felonies, such as sex with someone unable to consent, lewd and lascivious acts with a minor under age 14, or oral copulation) can petition for removal after 20 years. Tier 3 offenders (those convicted of the most serious or violent sex crimes) will remain on the registry for life.
If you were previously convicted of a sex crime, the requisite amount of time has passed, and you have not committed a sex crime or other felony in the meantime, you might be eligible for removal under the new law. A dedicated sex crimes defense lawyer can help you prepare your petition for removal from California's sex offender registry.
Certificate of Rehabilitation and Governor's Pardon
In addition to the tier system, there are a couple of other avenues for removal from the registry. Penal Code 4852 allows convicted offenders to seek a Certificate of Rehabilitation after completing their sentence. The Certificate of Rehabilitation is a court order that officially states that the offender has been rehabilitated, that they have served adequate punishment for their offense and are now an upstanding member of society. While it does not result in the expungement of an offender's criminal history, it may restore some rights, including being able to apply for professional licenses and state boards. The certificate may relieve the person of the duty registration depending on the underlying crime, pursuant to Penal Code 290. Typically, certificates are only available after at least 10 years have passed since the person has completed their sentence and parole and where the offender has not committed another sex crime or felony during that period.
Additionally, when an offender receives a Certificate of Rehabilitation, the certificate will be automatically forwarded to the governor. The governor will then be presented with the option of granting the offender a pardon. A pardon from California's governor will lead to removal from the offender registry, depending on the circumstances of the conviction.
If you are a convicted sex offender and 10 or more years have passed since the completion of your criminal sentence, contact a dedicated California criminal defense attorney to determine your eligibility to have your name removed. You might be able to seek a Certificate of Rehabilitation or petition for removal under the new law. Your California criminal defense attorney can help you file your petition and fight objections that law enforcement may have against removing your name from the registry.
The Law Offices of John D. Lueck is a trusted Rancho Cucamonga criminal defense law firm with more than 45 years of service to clients in San Bernardino and Los Angeles counties. These cases are highly sensitive and require experienced representation to ensure your rights are protected. If you or someone you know has been arrested for a crime, contact Rancho Cucamonga criminal defense lawyer John D. Lueck at 909-484-1963 for a free consultation.