John D. Lueck
Providing trusted Counsel in San Bernardino since 1976
We know how intimidating it can be to be charged with a crime or be arrested. Rest assured, Law Offices of John D. Lueck can provide you with the high-quality legal defense you need. Backed by over 40 years of in-depth experience with fighting for the rights of his clients, John D. Lueck provides proficient, personalized, and aggressive legal representation. He has successfully fought for and protected the rights of thousands of clients. With his extensive legal experience, our firm's vast resources, and our personalized method of care, we can help you today.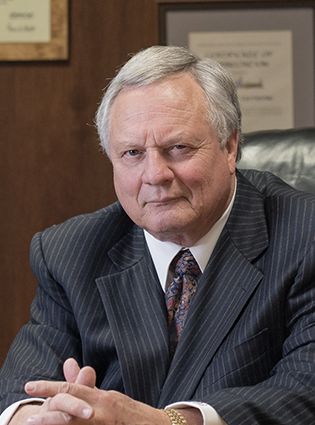 Contact us at (909) 484-1963 to schedule a FREE case evaluation with Attorney Lueck today!
Proficient and Individualized attention You Deserve
The Law Offices of John D. Lueck handles many types of cases from those within criminal defense such as sex crime to white collar crime. No matter what your legal case is, you can rest easy knowing yours will be in the hands of an experienced trial attorney with a highly effective legal team to provide additional support.
If you retain our firm, Attorney Lueck will personally handle your case, however you may occasionally receive assistance from our highly trained paralegal, Gabby. Attorney Lueck will still be available to answer questions and will be the one working to tailor a reasonable solution to your case, with your best interests in mind. The tools needed to provide you with effective legal representation are all available at our firm!
Reasons to Choose Our Firm:
Attorney Lueck has over four decades of in-depth legal experience
He has successfully handled over 7,000 cases for his clients and over 4,000 criminal cases
Free and confidential consultation is available
He is BV® Rated by Martindale-Hubbell®
He provides personalized legal care to each and every one of his clients
He will zealously and aggressively fight to protect your rights front of a judge or jury
What 40+ Years of Legal Experience Gets You
We have developed a comprehensive understanding of criminal defense law. John D. Lueck is highly respected by his peers and judges alike and he has created close relationships with many in the profession. He is well-known for his legal capabilities and he is widely regarded as a persuasive negotiator and an aggressive litigator. Regardless of how you want to resolve your legal matters, John D. Lueck will support you and be with you every step of the way throughout your legal experience.
Related Pages
Call the Law Offices of John D. Lueck at (909) 484-1963 or submit an online form to schedule a FREE consultation and get your case started!