New California Law Would Prevent Minors Under 16 From Being Tried As Adults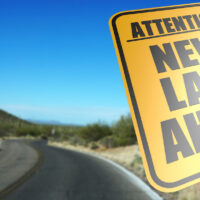 Under current California law, minors as young as 14 can be tried as an adult depending on the circumstances of the crime and the nature of the defendant. A new law currently before the California legislature would require that all 14- and 15-year-olds be tried as juveniles, regardless of the crime. Read on for more about the reasons underlying the law, and contact an experienced San Bernardino criminal defense lawyer with any questions.
Senate Bill 1391: Only juvenile court for minors under 16
Under existing law in California, a prosecutor may move to try a 16 year old as an adult for any felony. A prosecutor may also move to try a minor aged 14 or 15 as an adult, with possible incarceration in adult prison on conviction, if the minor allegedly committed one of a few serious felonies, such as murder or rape. SB 1391 would take away any discretion by the prosecutor and court to try a minor under 16 as an adult, regardless of the crime.
Supporters of the bill argue that the ability to try some minors as adults has created large disparities in the treatment of different groups. According to statistical data for the past 10 years, minority juvenile offenders are being tried as adults at much higher rates than Caucasians: 50 percent of Latino and 60 percent of African-American youths have been tried as adults and sent to adult prison while only 10 percent of Caucasian offenders were sent to adult prison.
Supporters also point to studies showing that young people are less able to distinguish right and wrong, are more easily influenced by adults, and are more likely to have learning disabilities or other mental health issues.
SB 1391 passed the Senate and the Assembly Committee on Public Safety, and was heard and amended by the Assembly Appropriations Committee. It now waits for the Assembly to take a full vote.
SB 1391 is part of a larger criminal justice reform initiative
SB 1391 is part of the Equity and Justice Package, a series of five public safety bills authored by state senators Ricardo Lara and Holly Mitchell. Other bills in the package would give healthcare and support to exonerated people after being released from prison, reform mandatory sentencing rules, and establish a minimum age for juvenile prosecution.
The Law Offices of John D. Lueck is a trusted Rancho Cucamonga criminal defense law firm with more than 42 years of service to clients in San Bernardino and Los Angeles counties. These cases are highly sensitive and require experienced representation to ensure your rights are protected. If you or someone you know has been arrested for a crime, contact Rancho Cucamonga criminal lawyer John D. Lueck at 909-484-1963 for a free initial consultation.