California Refines DUI Laws for Uber Drivers, Cannabis Possession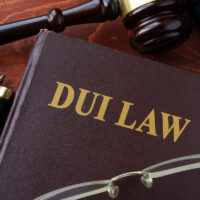 To account for the changing times for drivers, California passed several laws in 2017 that recently went into effect. Read on to learn about several laws that affect rideshare drivers and cannabis users, and contact a knowledgeable San Bernardino criminal defense attorney if you have any questions or are facing criminal charges.
Rideshare and taxi drivers face stricter DUI laws
Effective July 1, 2018, California Assembly Bill 2687 changes the DUI blood-alcohol content (BAC) calculation for drivers with a passenger for hire in the car. Regular drivers can have a BAC of 0.08% before triggering California's DUI limit, while commercial drivers face a lower limit of 0.04%. AB 2687 applies the lower 0.04% BAC limit to drivers with passengers for hire, such as drivers of rideshare services like Uber or Lyft. Drivers are also held to a higher standard of safety when traveling with passengers for hire.
The new law affects drivers aged 21 years or older; under existing law, drivers under 21 can be convicted of DUI with a BAC of 0.01% or higher. DUI convictions can stay on your driving record for 10 years and carry a range of penalties including license suspension, fines, and jail time.
Smoking pot in a moving car is now treated like drinking alcohol
California SB 65 addresses the fact that marijuana possession is now legal under California law, but driving under the influence of marijuana, like alcohol, is a crime. Effective January 1, 2018, the ingestion of marijuana by a driver or passenger of a motor vehicle is an infraction, treated the same as if the driver or passenger had an open container of alcohol. Infractions are punishable by a maximum $250 fine and can affect your driving record and lead to suspension or revocation of your driver's license. Cannabis is still illegal under federal law.
The California DMV released a listof all of the new laws for motorists effective 2018, including changes to how license renewal and vehicle registration are affected by unpaid tickets as well as seatbelt use on buses equipped with seatbelts.
The Law Offices of John D. Lueck is a trusted Rancho Cucamonga criminal defense law firm with more than 35 years of service to clients in San Bernardino and Los Angeles counties. These cases are highly sensitive and require experienced representation to ensure your rights are protected. If you or someone you know has been arrested for a drug or alcohol crime, contact Rancho Cucamonga criminal law lawyer John D. Lueck at 909-484-1963 for a free initial consultation.