California's Fair Chance Act Limits Barriers to Employment from Criminal History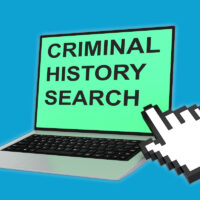 Criminal convictions come with a host of unforeseen side effects other than the direct punishments imposed by the court. A criminal conviction can affect citizenship status, custody determinations and credit scores, as well as employment eligibility, creating many additional hardships that make it difficult for those with a criminal record to reintegrate into society and carry on a normal life. Thankfully, California passed the Fair Chance Act, which mitigates at least some of the negative consequences of criminal convictions or disclosing criminal history. Read on for details about the law's effect on employment determinations, and contact a dedicated San Bernardino criminal defense attorney with any additional questions.
Fair Chance Act Limits When and How Potential Employers Can Ask About Criminal History
California's Fair Chance Act, also called "Ban the Box," went into effect in 2018. The Act generally prevents employers with more than five employees from asking about the criminal conviction history of prospective workers before making a conditional job offer. Employers cannot ask in job applications or in interviews about an applicant's criminal history, and, even after a conditional job offer has been made, may not consider information about:
Arrests that did not lead to conviction
Participation in pretrial or post trial diversion programs
Convictions that have been expunged, sealed, dismissed, or otherwise removed by law
The law is aimed at eliminating the "check the box" problem where employers will simply toss out any job application that has the box checked for "applicant has prior criminal convictions." Employers are required to consider applicants on their merits, giving them a fair shot before considering criminal history.
Employers May Conduct Post-Offer Individualized Assessment of Criminal History
Once the employer has extended someone a job offer, they can then investigate the criminal history of the applicant before making a final offer. The law, however, requires that the employer conduct a full, individualized assessment of the applicant's criminal history. The employer must consider the nature and gravity of the criminal history, as well as how much time has passed since the conviction, and weigh those factors against the nature of the job the applicant is seeking. Additionally, the criminal history review cannot include consideration of arrests that did not yield convictions; convictions that were sealed, reversed or otherwise eradicated; or pleas that allowed the conviction to be dropped after successful completion of court programs such as alcohol or drug treatment.
If the employer determines that the applicant's criminal history disqualifies them from the position and decides to withdraw the job offer, they must notify the applicant in writing, complete with a copy of any criminal history report they relied on and give the applicant at least five business days to respond to the notice. The law does not apply to applicants who are currently out on bail or otherwise awaiting trial for an active case.
The Law Offices of John D. Lueck is a trusted Rancho Cucamonga criminal defense law firm with more than 42 years of service to clients in San Bernardino and Los Angeles counties. These cases are highly sensitive and require experienced representation to ensure your rights are protected. If you or someone you know has been arrested for a crime, contact Rancho Cucamonga criminal defense lawyer John D. Lueck at 909-484-1963 for a free initial consultation.