California Ends Cash Bail System for Criminal Defendants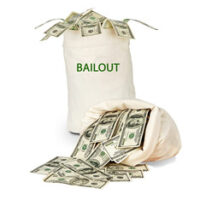 California has just become the first state to end cash bail for criminal defendants. Under a law recently signed by Governor Jerry Brown, defendants will face either jail or no jail pending trial, with no cash payment required. Continue reading for more about the new law and the pretrial detention system, and contact an experienced Rancho Cucamonga criminal defense lawyer if you have been arrested in San Bernardino or Los Angeles County.
California Ends Cash Bail System After 40-Year Fight, Court Ruling
Earlier this year, a California appellate court issued an opinion holding the bail system unconstitutional. The appellate court admonished the trial court for setting a $350,000 bail for a defendant awaiting trial without even considering the defendant's financial circumstances or any alternative to bail. The court approvingly quoted the California governor 40 years ago calling the bail system a "tax on poor people in California," noting that "thousands of people languish in the jails of this state even though they have been convicted of no crime."
In response to this case and the growing view that bail disproportionately hurts the poor, the legislature passed and Gov. Brown signed the California Money Bail Reform Act. Under the Act, local trial courts will have the discretion to determine whether to release or detain defendants after arrest and before trial or other proceedings. The law lays out a classification system the courts will use, based on algorithms the courts in each jurisdiction can create themselves, to determine whether a defendant is low risk, medium risk, or high risk. "Risk" refers to the likelihood a defendant will either endanger the public or fail to show up to further court appearances, based on factors such as the seriousness of the crime and the likelihood of recidivism.
Most nonviolent misdemeanor defendants will be released pending trial, unless they are judged "high risk." Defendants accused or previously convicted of violent felonies will be presumed high risk, but they can rebut this presumption with evidence to the contrary. Defendants can be released on their own recognizance or with certain conditions, such as GPS monitoring or requiring check-ins with an officer. If a defendant is detained, the court must hold a detention hearing within three court days.
The Argument Against Eliminating Cash Bail
The American Civil Liberties Union originally applauded the effort to end cash bail but has objected to the final version of the Act. The ACLU argues that it is heavily weighted towards detention and gives local judges too much discretion without safeguards, leaving open the problem of continued discrimination based on race or against the poor.
The Act goes into effect October 2019, giving jurisdictions time to establish new pretrial detention rules in accordance with the Act. There remains the strong possibility that the bail industry, effectively dismantled by the new law, will sue, which may delay implementation of the Act.
The Law Offices of John D. Lueck is a trusted Rancho Cucamonga criminal defense law firm with more than 42 years of service to clients in San Bernardino and Los Angeles counties. These cases are highly sensitive and require experienced representation to ensure your rights are protected. If you or someone you know has been arrested for a crime, contact Rancho Cucamonga criminal lawyer John D. Lueck at 909-484-1963 for a free initial consultation.