California Pushes Back on Federal Arbitration Policy to Empower Workplace Harassment Plaintiffs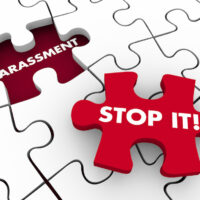 We've discussed before how California has been taking major steps to empower workers and end sexual harassment in the workplace. California has banned secret settlements and NDAs that prevent harassed employees from discussing harassment in the workplace, as well as mandatory agreements that limit employer liability for sexual harassment. Former Governor Jerry Brown vetoed one measure that would have limited the use of arbitration agreements in employment contracts but, under new leadership, the California legislature is trying again. The law rubs against federal law geared toward encouraging arbitration agreements. Read on for a discussion of the new bill and federal arbitration policy, and contact a seasoned Southern California sexual harassment lawyer if you have been the victim of harassment or discrimination on the job.
California bill would ban mandatory arbitration agreements
Arbitration is a form of alternative dispute resolution that allows parties to negotiate the resolution of a legal claim outside of court in a private setting with the use of an impartial arbitrator. While there are benefits to arbitration, it makes the most sense when the two sides have equal bargaining power (for example, a contract dispute between two businesses). Many view arbitration as less useful and, in fact, an unjust procedure, when there is a significant imbalance of power between the parties. Consumers, for example, who are defrauded by large businesses for small amounts cannot bring class actions due to arbitration agreements, and the costs of individual arbitration are prohibitive for such small claims even though the total amount stolen can be in the millions.
Likewise, arbitration in workplace harassment claims not only strips claimants of many of the legal protections inherent in courtroom proceedings, but it also keeps the matter private and confidential. The confidential nature of arbitration leads to precisely the kind of closed-door settlements that allow businesses to continue systemic harassment, which California has been trying to undo in the MeToo era. Many employers require employees to sign mandatory arbitration agreements as a condition of employment, limiting workers to arbitration rather than a lawsuit for claims such as sexual harassment. Assembly Bill 51 aims to put a stop to these agreements.
AB 51 would prevent employers from requiring employees to bring all employment-related claims, including discrimination, harassment, and wage and hour claims, in arbitration rather than state or federal court. Employees can still sign voluntary arbitration agreements, but signing the agreement cannot be a condition of employment or any work-related benefit. The bill has been amended to remove a provision that would have outright banned confidentiality clauses in settlement agreements involving sexual harassment. The bill is currently in the Senate Committee on Appropriations, where it may be further amended before hitting the Senate floor. Former Gov. Brown vetoed similar bills in 2015 and 2018, and it remains to be seen how current Governor Newsom would handle such a bill if passed.
Hurdles regarding the Federal Arbitration Act
The Federal Arbitration Act (FAA) encourages arbitration as a forum in order to free up the overly-congested court dockets. Federal courts, including the U.S. Supreme Court, have ruled that the FAA preempts any state law that threatens to limit the formation or enforcement of arbitration agreements. If passed, AB 51 could face an uphill battle in federal court.
If you have been the victim of sexual harassment in the workplace in San Bernardino or Los Angeles County and want to know your options, contact the dedicated and passionate Rancho Cucamonga sexual harassment attorney John D. Lueck for a free consultation at 909-484-1963.