#MeToo Movement Leads to Jump in Number of EEOC Claims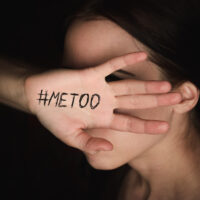 Employees around the country have taken strongly to heart the empowering message underlying the #MeToo movement. Statistics from the U.S. Equal Employment Opportunity Commission (EEOC) show a large uptick in the number of claims filed since the movement started last year, indicating both a heightened awareness of harassing behaviors and an increased willingness to fight back rather than passively allow inappropriate behavior to continue. Continue reading for more detail about the uptick in workplace harassment claims, and contact an experienced Southern California sexual harassment lawyer if you have been the victim of harassment or discrimination on the job.
EEOC Claims on the Rise in 2018
According to a recent press release from the EEOC, the federal agency that fields and enforces civil rights lawsuits concerning workplace discrimination and harassment, preliminary data for fiscal year 2018 (which ended September 30) shows an encouraging rise in the number of harassment lawsuits and claims filed. So far, the EEOC has filed 66 harassment lawsuits, including 41 with allegations of sexual harassment. That is more than a 50 percent increase in the number of lawsuits filed in 2017. There has also been a more than 12 percent increase in the number of charges filed with the EEOC alleging sexual harassment since 2017. While a 12 percent increase may not seem like much, the number of charges filed had stayed relatively static over the last seven years; 2018 marks the first significant increase in nearly a decade. The number of reasonable cause findings increased from 970 in 2017 to 1,200 in 2018. Between administrative enforcement actions and lawsuits, the EEOC boasts that it has recovered almost $70 million for victims of sexual harassment in fiscal year 2018, half again as much as the $47.5 million recovered in 2017 and nearly double the take in some recent years.
Other Claims with State and Local Agencies
The EEOC numbers only tell part of the story; employees can and do also file claims with state and local agencies, as well as bring private lawsuits. Additional workplace training, awareness and outreach programs, aggressive prosecution of cases with the help of skilled and passionate legal advocates, as well as the shift in our cultural understanding and willingness to tolerate workplace harassment coming from the #MeToo movement have contributed to this rise in claims and successful actions. Employees should take to heart the lessons learned over the last year and continue to move towards a better workplace culture, seeking out legal help where appropriate if they experience or witness instances of sexual harassment.
The Law Offices of John D. Lueck is a trusted Rancho Cucamonga workplace sexual harassment law firm with more than 42 years of service to clients in San Bernardino and Los Angeles counties. These cases are highly sensitive and require experienced representation to ensure your rights are protected. If you or someone you know has been the victim of harassment in the workplace, contact Rancho Cucamonga criminal lawyer John D. Lueck at 909-484-1963 for a free initial consultation.