New California Rule Requires Informed Consent Prior to Mediation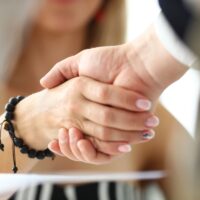 In September 2018, California Senate Bill No. 954 was signed into law. The law, which went into effect on January 1, 2019, sets new requirements for attorneys discussing the possibility of mediation with their clients. Lawyers now have a higher standard for ensuring that their clients understand the legal protections and effects of mediation, and attorneys must have their clients sign a form acknowledging their understanding of mediation before proceeding. Continue reading for an explanation of the new law, and reach out to a knowledgeable Rancho Cucamonga employment law and civil litigation attorney for advice and legal representation.
Clients must give informed consent before proceeding with mediation
Effective last January, attorneys in California are now required to ensure that their clients understand the full implications of mediation before proceeding. Mediation is often used in divorce, employment disputes, and other areas of civil law. In order to, for example, proceed with divorce mediation or for a client to sign a contract with a mediation clause, the client's attorney must first extensively discuss the legal effects of mediation. The client must sign a printed disclosure form before proceeding with mediation, or if the client agreed to mediation before retaining counsel, the client must sign the form as soon thereafter as possible. The form confirms the client's understanding of the confidentiality associated with mediation. SB 954 added a new California Evidence Code section 1129 and modified the existing section 1122.
The brunt of the lawyer-client discussion and the informed consent form concern the confidential nature of mediation proceedings. Unlike civil lawsuits, mediation proceedings are private and must be kept confidential. Parties entering into mediation may not realize exactly how confidentiality may affect them and their legal rights in the future. The confidentiality provisions, generally speaking, mean that:
● All communications, negotiations, and statements made in the process of mediation are confidential and must remain confidential.
● Communications such as statements, offers, or writings made during mediation are not admissible in subsequent civil matters and are not subject to discovery or compelled disclosure in civil proceedings.
● The mediator's report, opinions, recommendation or findings cannot be considered by another court in a subsequent proceeding.
● Mediators may not testify about any discussion or communication that occurred during the course of mediation.
If you are considering mediation or entering into a contract that includes a provision requiring mediation of disputes, it is vital that you discuss the implications of mediation with an attorney. Mediation can be a cost-effective, streamlined, and informal way to resolve disputes without going to court. Mediation, however, has strict rules and legal effects concerning confidentiality, and it is important to understand those effects before you enter into the mediation process.
If you are being sued or someone is threatening a lawsuit in San Bernardino County pertaining to divorce, personal injury, or any other civil matter and are considering mediation, contact the dedicated and knowledgeable Rancho Cucamonga civil litigation attorney John D. Lueck for a free consultation at 909-484-1963.